Home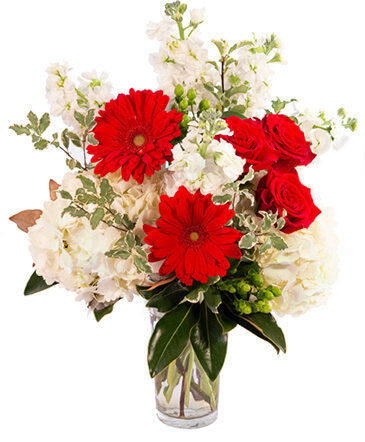 Red Frost
Floral Arrangement
This fetching bouquet is sure to spice up their winter! The frosty white stalk and pure white hydrangeas pair perfectly with the dazzling red roses and radiant red gerberas, making Red Frost a season showstopper. Captivating and classy, they'll love this striking arrangement!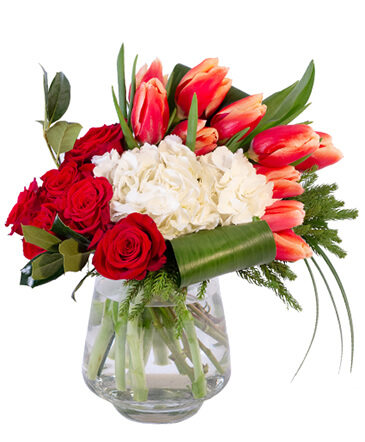 Royal Red & White
Floral Arrangement
This luxurious design is overflowing with elegant florals! With gorgeous red roses, attractive white hydrangeas, and impeccable red tulips, Royal Red & White is a beautiful addition to any celebration or home. It's sure to impress anyone who receives it!
Thank you for visiting our website! We are here to offer you outstanding customer service and to meet your floral and gift needs! We are a very small business, with only the two of us here. If you call during busy holidays, please be patient! We will do our best to fulfill your order in a timely manner.

Please Note that while we will do our best to make your arrangment as shown, we are not always able to get the exact items shown. If that happens, we will always create your arrangement to get the same "feel" as the one you ordered.