Home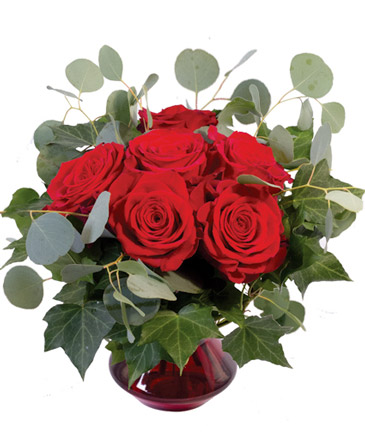 Crimson Ivy Roses
Flower Arrangement
Add a touch of love and romance to their day with our Crimson Ivy Roses arrangement! Half a dozen red roses nestle in ivy and silver dollar eucalyptus for a simple and beautiful design that will win your way into their heart. Surprise your special someone today!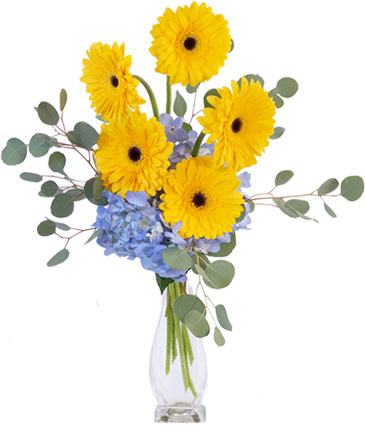 Yellow Blues
Floral Arrangement
This bright arrangement is sure to please! Simple and elegant, Yellow Blues features dazzling yellow gerberas, lovely blue hydrangeas, and gorgeous silver dollar eucalyptus. This vibrant and colorful arrangement is the perfect pick-me-up for any occasion!
Thank you for visiting our website! We are here to offer you outstanding customer service and to meet your floral and gift needs! We are a very small business, with only the two of us here. If you call during busy holidays, please be patient! We will do our best to fulfill your order in a timely manner.

Please Note that while we will do our best to make your arrangment as shown, we are not always able to get the exact items shown. If that happens, we will always create your arrangement to get the same "feel" as the one you ordered.